Regular price
Sale price
$40.00
Unit price
per
Sale
Sold out
Source: Proverbs 31:10-31

The Verse: The complete Proverbs 31 verses:
A woman of valor, who can find? Her worth is far beyond that of rubies. Her husband's heart trusts in her, and lacks no treasures. She is good to him, never bad, all the days of her life. She looks for wool and flax, and sets her hand to them willingly. She is like a merchant fleet, she brings her bread from afar. She rises while it is still night, and supplies provisions for her household, the daily fare of her maids. She sets her mind on a field and acquires it; she plants a vineyard through the fruit of her handiwork. Her loins are girded with strength, and her arms are mighty. She sees that her business thrives; her lamp never goes out at night. She sets her hand to the distaff; and her fingers work the spindle. She stretches out her palms to the poor; she extends her hand to the needy. She does not fear for her household on account of snow, for her whole house is dressed in crimson. She makes covers for herself; her clothing is linen and purple. Her husband is prominent in the gates, where he sits among the elders of the land. She makes cloth and sells it, and offers a girdle to the merchant. She is clothed with strength and splendor; and laughs until the last day. She opens her mouth with wisdom, and the teaching of kindness is upon her tongue. She oversees the activities of her household, and never eats bread of idleness. Her children stand and rejoice in her, her husband praises her. Many women have displayed valor, but you rise above them all. Grace is falsehood and beauty is vapid; a woman who fears God is the one who shall be praised. Give her from the fruit of her hands, and let her works praise her in the gates.
About This Print

You will recieve a stunning unframed art print.

Printed on Museum-quality premium matte poster made on thick and long-lasting matte (uncoated) paper.

- Paper weight: 200 gsm / 80 lb

- Shipped in sturdy packaging to protect the art print

- Available in 6 dimensions ranging from standard to oversized

- Pick from your choice of 4 custom color options, Black, Gold, Blue & Green
View full details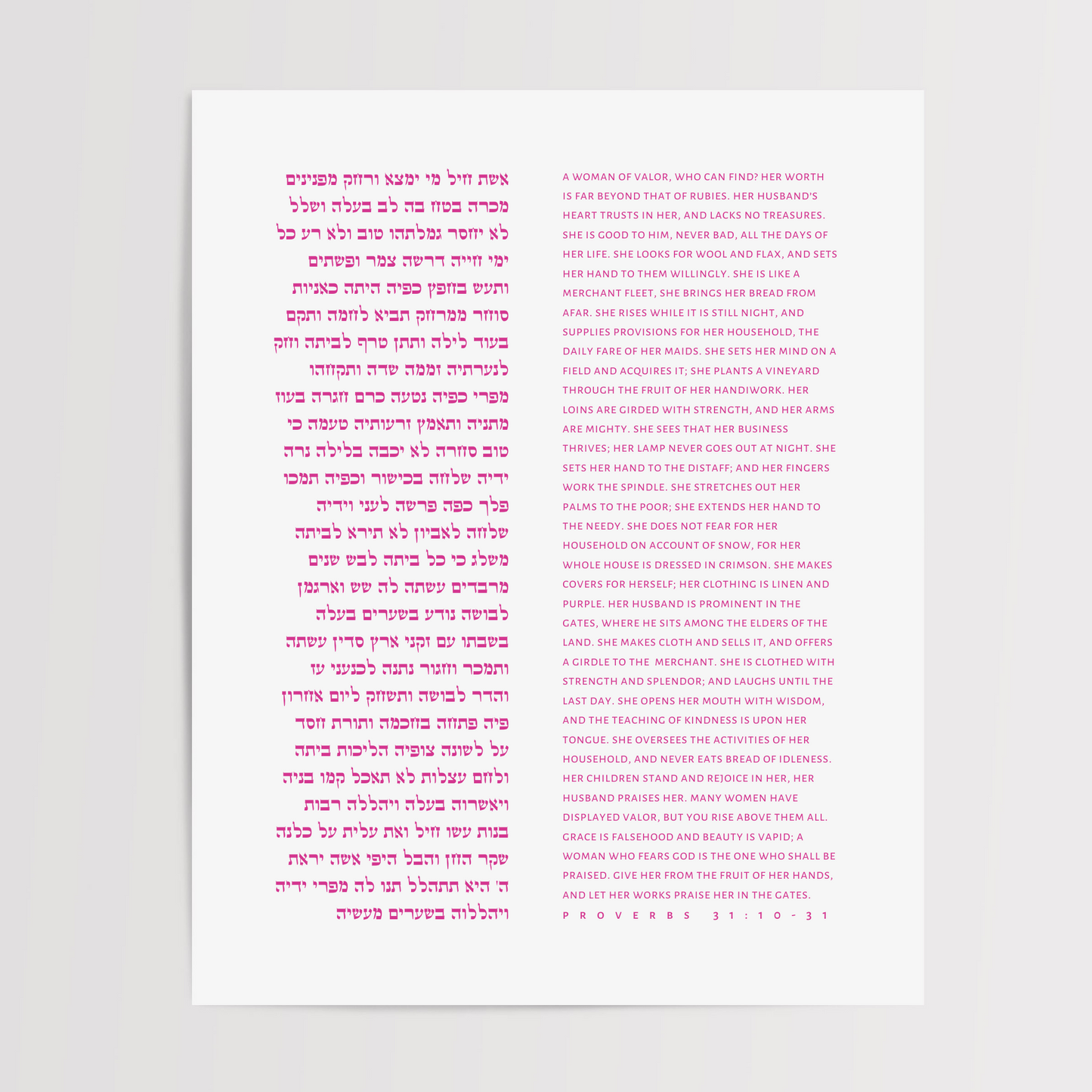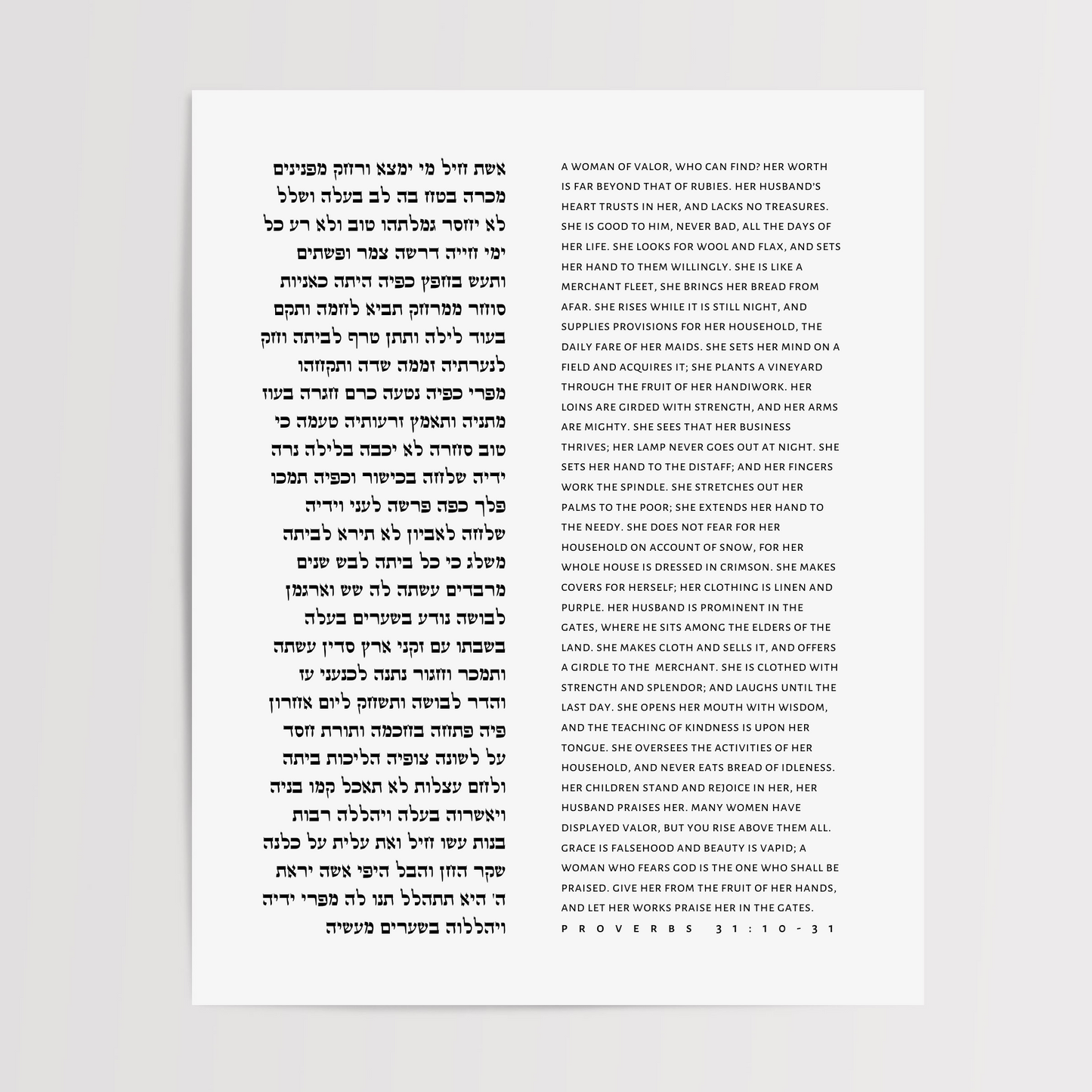 Super helpful and quick to respond
Absolutely love it! Ruthie was super helpful and quick to respond.
I loved getting my wife the complete Proverbs 31:10-31 passage that I just had to get her favorite verse in the passage for another framed wall hanging. So many more items in Ruthie's store I have my eye on. Thanks for the fast delivery too!
What a fantastic gift this will make for my wife who runs a company named after this specific Biblical package. In no time I had confirmation of shipping and it arrived very rapidly. It was well packaged and clearly labeled not to bend
Ruthie was awesome! She was quick to respond and helped personalize the verse for a wonderful gift.
Item was wonderful for a teacher gift. When we had a slight hiccup with the item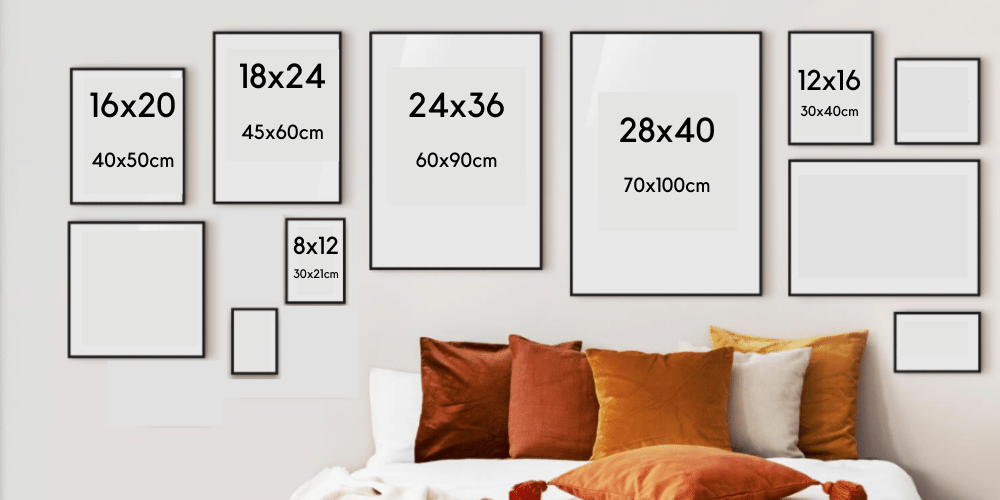 Choose Your Dimension
Choose the print size that fits your space.