Regular price
Sale price
$35.00
Unit price
per
Sale
Sold out
The Verse: "The Angel who has redeemed me from all harm — Bless the lads. In them may my name be recalled, And the names of my fathers Abraham and Isaac, And may they be teeming multitudes upon the earth"
Source: 
Genesis 48:16
Ruthie's Take: "A beautiful addition to the bedtime Shema and not only does it make the perfect baby gift or bris gift but it also makes for a beautiful wall piece for a nursery or kids bedroom"
Hamalech Hagoel - Genesis 48:16
The Hamalech Hagoel Prayer
At the end of his life, Jacob blessed each of his sons. Before blessing his sons, Jacob first blessed his grandsons Ephraim and Menashe, Joseph's sons, in a powerful verse called Hamalech Hagoel. By invoking the names of his forefathers Abraham and Isaac, Jacob expressed his wishes that his grandsons reap the bounty of the good traits of the generations that came before them. 
The meaning behind the verse
The angel who has redeemed me from all harm, bless the lads. In them may my name be recalled, and the names of my fathers, Abraham and Isaac, and may they be teeming multitudes upon the earth. 
What is the significance of Hamalech Hagoel?
Jacob had other grandsons. What was special about these two that made them merit a blessing of their own? Ephraim and Menashe were raised in Egypt, in what was then a depraved, immoral society. They demonstrated the power to maintain one's faith even in adverse conditions. Grandparents know that the world in which their grandchildren are growing up differs vastly from the world of their own youth. Our hope is that the same faith that protected our ancestors from harm, should provide security and stability to our descendants. The world changes, but God's blessing remains consistent. Hamalech Hagoel conveys the importance of maintaining our ideals and values throughout the generations.
View full details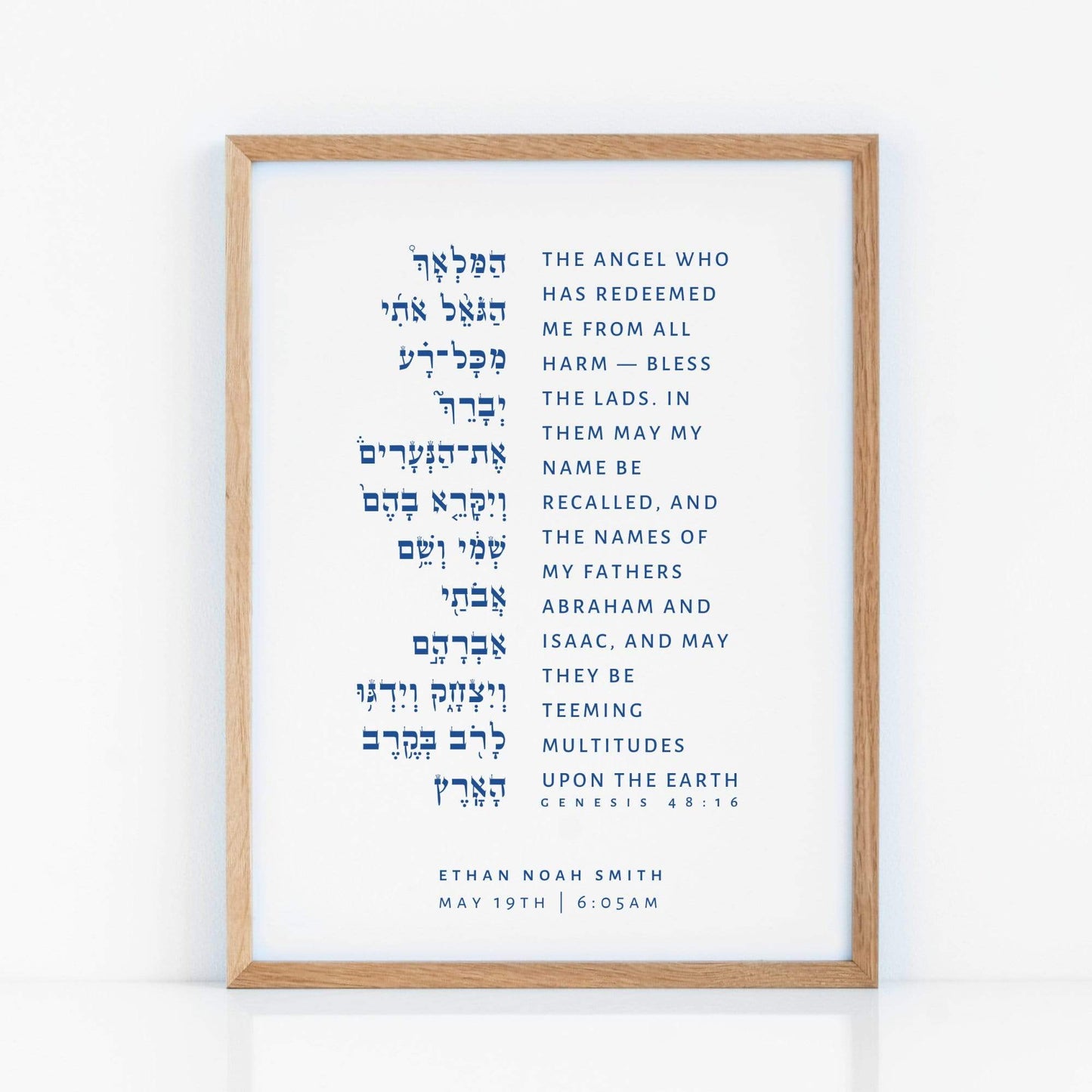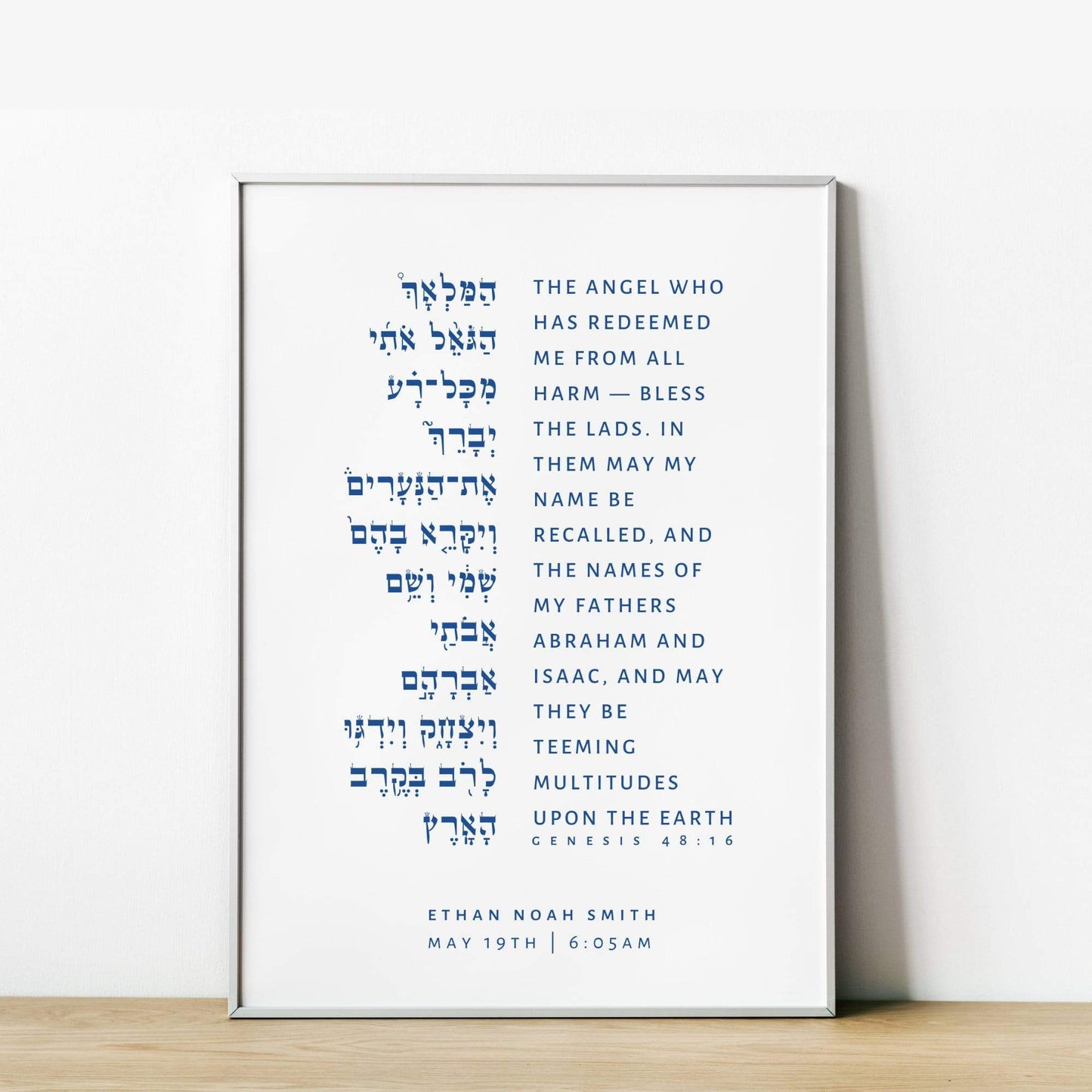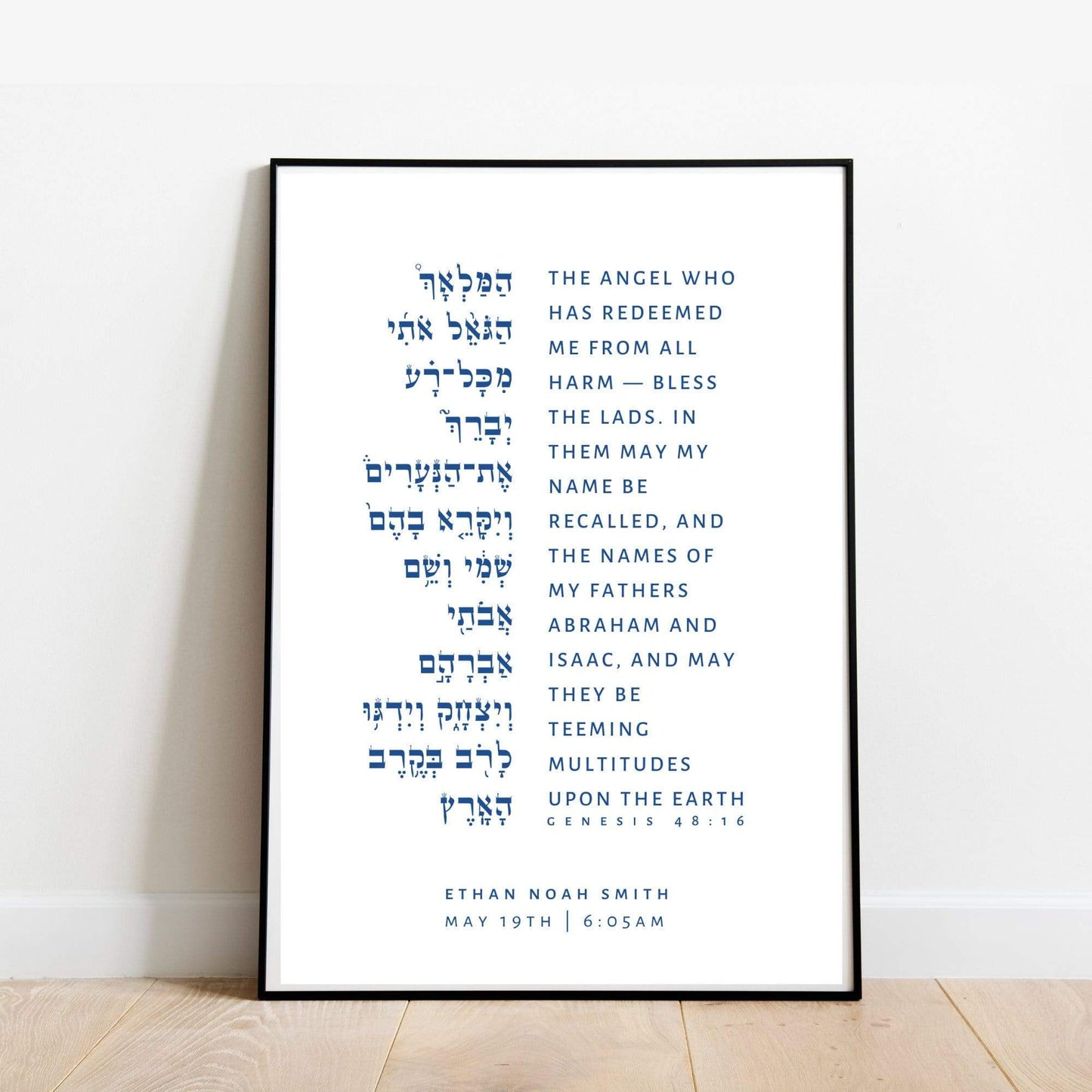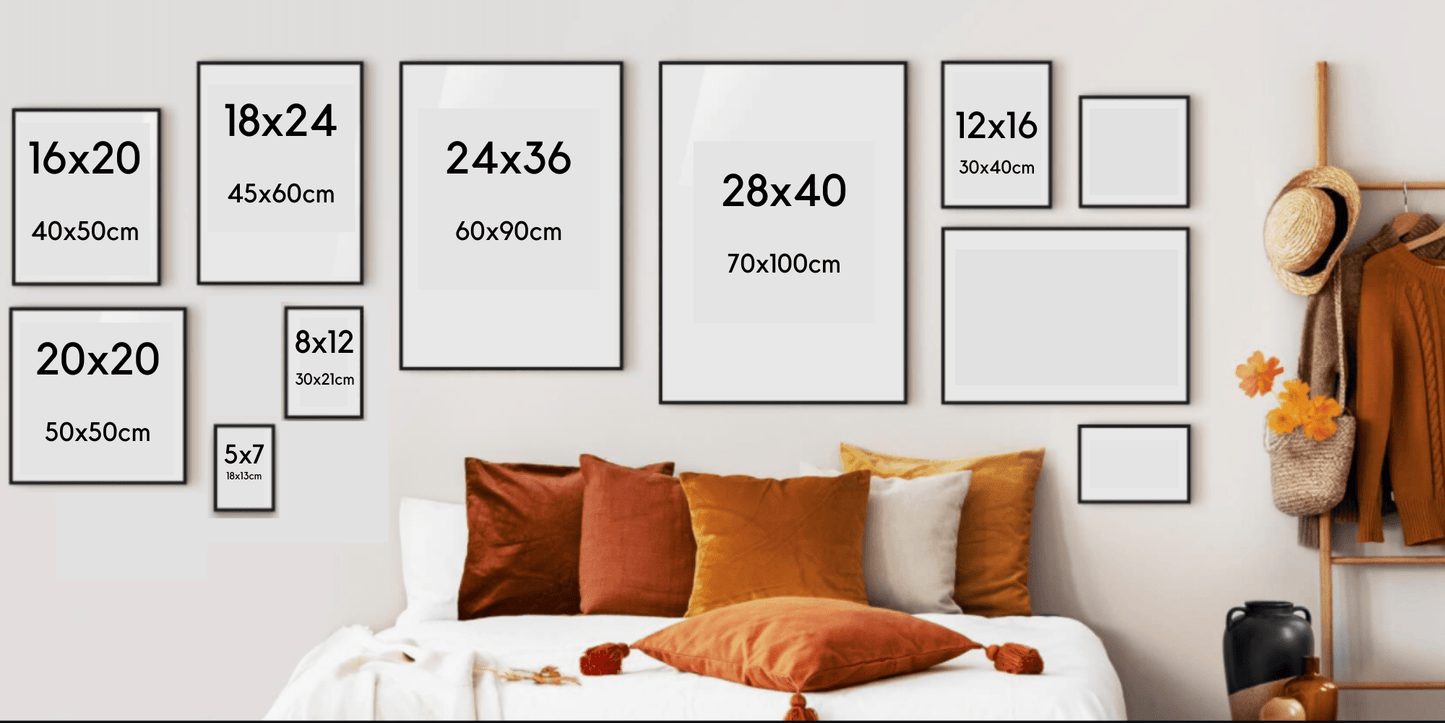 Personalize your piece with these options:
Make it your own!

4 Ink colors
6 Size options
Plus FREE worldwide shipping

Quality craftsmanship

Printed on museum-quality, high quality thick and long-lasting matte (uncoated) paper
Paper weight: 200 gsm / 80 lb

Select a Frame:

Available Unframed or Framed
Black or White pine or oakwood frames
Framed with Shatterproof, transparent plexiglass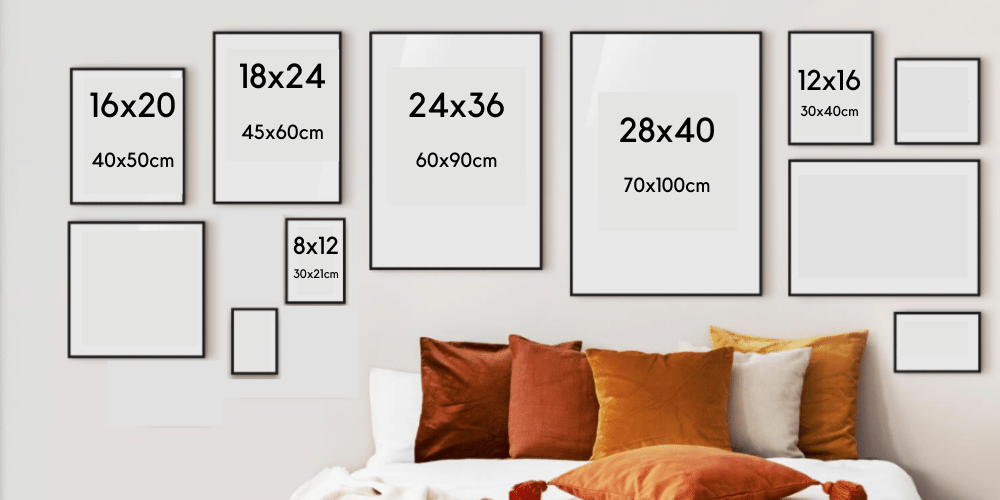 Choose Your Dimension
Choose the print size that fits your space.