Listen Along to the Psalms Read in the Authentic Hebrew
Take 25% off your first order on the verse
We ship all our prints in non-bend specialty envelopes. The prints are slid into a museum quality clear sleeve, laying on top of a backing board in order to ensure it arrives to you in perfect condition.
Look for a frame that has a picture dimension of 11x14. Most frames that size will come matted, with the mat opening fitting an 8.5x11 print. You can also frame it in a standard 8.5x11 frame without a mat.
We will do everything in our power to ensure you are happy and delighted when buying something from us and if you aren't then we will make it right. We are proud to offer free & fast returns and refunds.
Over 100 Five Star Reviews of The Verse Prints
"Meaningful!"
This blessing was ordered for a Christian friend and her husband is a pastor. For my friend, I pray sadness, trouble, fear and conflict be held back and that joy and peace reside; what beautiful words! And what a blessing to believe this for a friend.

"I love this so much!"
It's a present for my brother who enjoys learning and studying Hebrew. It's beautiful, and I might have to buy another one for me! Great customer service and fast shipping!! Thank you!

"Framed it right away"
I love this so much that I framed it right away- and then realized my coworker down the hall needed it more than I do. So it is now hanging on her wall and I need to order another one! It's beautiful.

bible verse wall art & meaningful gifts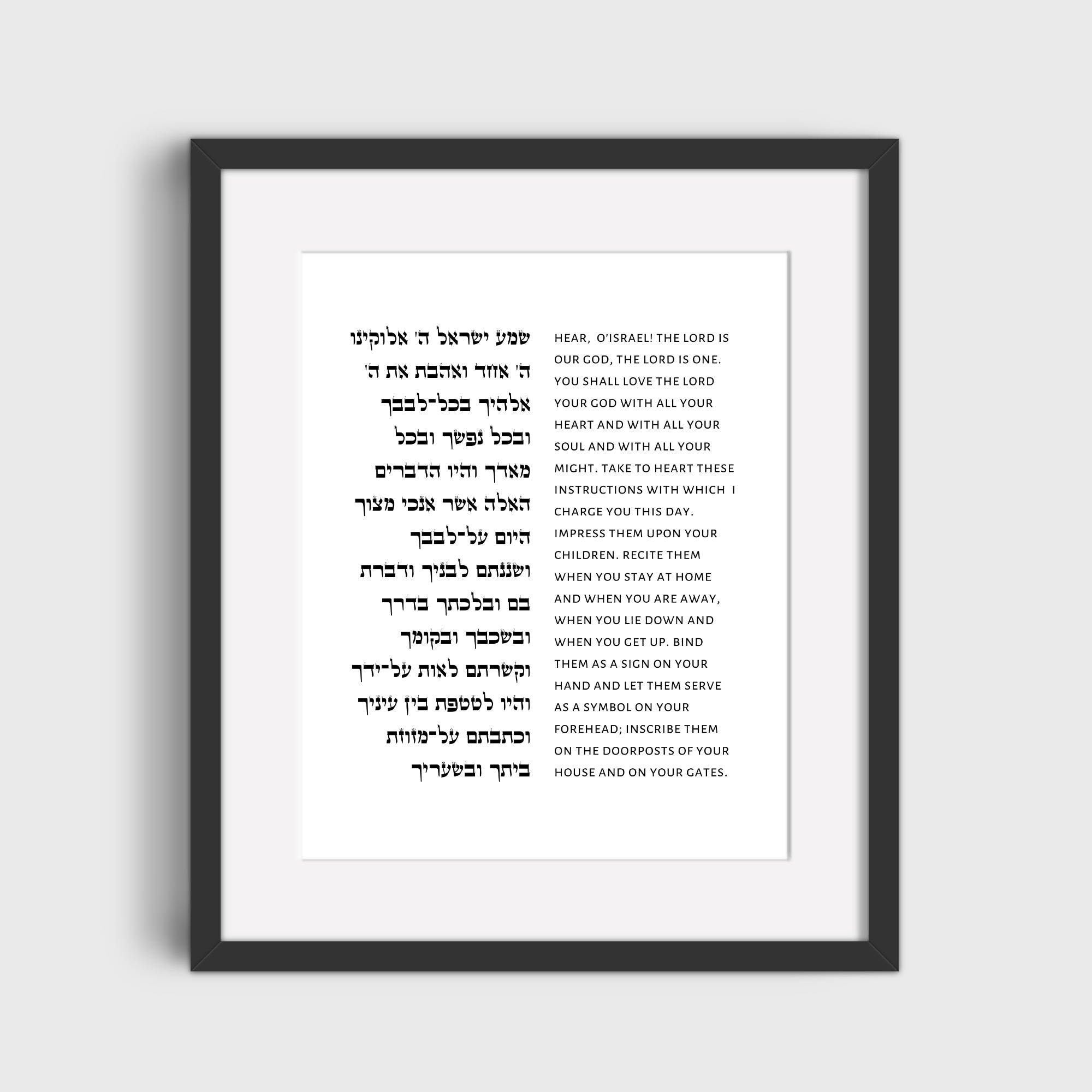 Featuring the full English Translation
Elevate your home decor or give as a beautiful gift!
Bible Verses, Psalms, Proverbs & more to choose from!
Use code: 25OFFSM during checkout
use code: 25OFFSM during checkout to get 25% off your first order
Bible Verses
Isaiah
Prayers & Blessings
Psalms
Proverbs
Anniversary & Wedding
Baby Shower
Housewarming
Gifts for Her
Gifts for Him