7 Days of Psalms Ebook
Get 7 free psalm prints featuring the original Hebrew & Full english translation!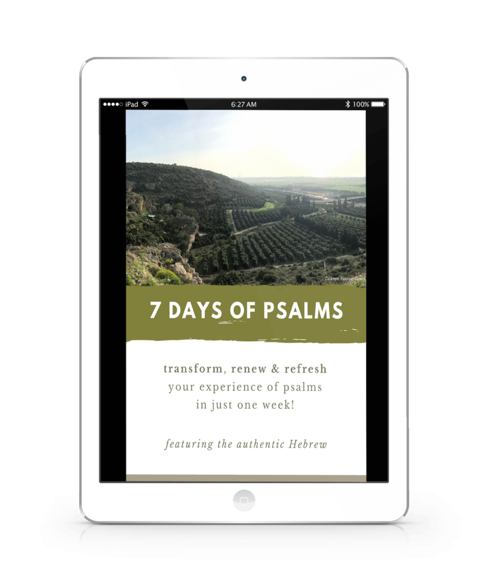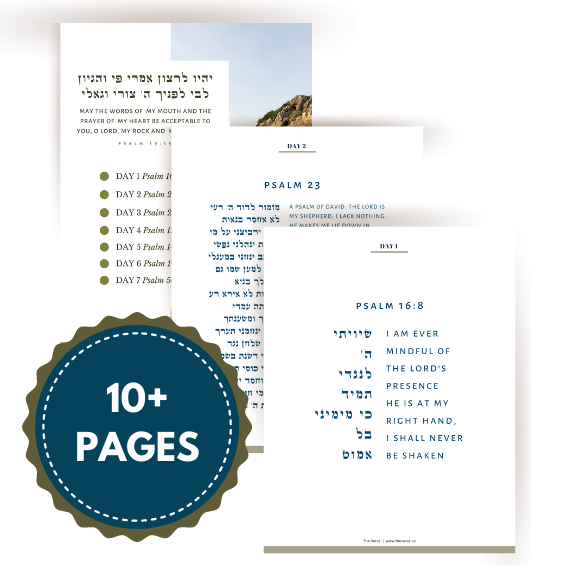 Receive this 10+ page eBook (plus bonus audio of the Psalms read in Hebrew) to your inbox right away!
Read the Psalms as King David wrote them...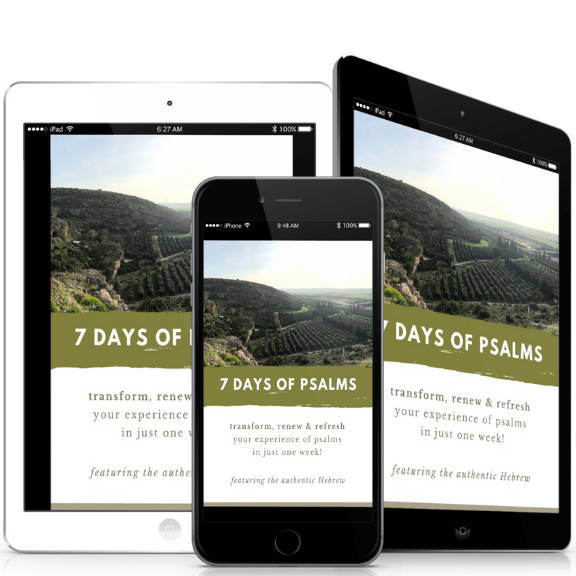 Includes a special audio bonus section with each Psalm read in Hebrew
Click below for instant access to this FREE eBook!

Our all-loving Creator has given us life, love, and wisdom, and while we know it, King David made our relationship with God accessible each day through beautiful Psalms he composed. Each verse and chapter, written for every facet of the human experience. 

"Beautiful & elegant!"
Product is just as expected! Beautiful and elegant. Customer service was excellent. I so appreciate Ruthie and her work. My mother loved her gift and the added card we didn't expect!

"Amazing!"
Ruthie was incredible to work with and the print is stunning. It will brighten up my kitchen where I can enjoy it each day. Thank you for a terrific product and excellent customer service.

"Perfect piece of art"
Ruthie was such a gem to work with. She customized this project to make it the most perfect piece of art. Cannot say enough great things about the artwork and Ruthie!